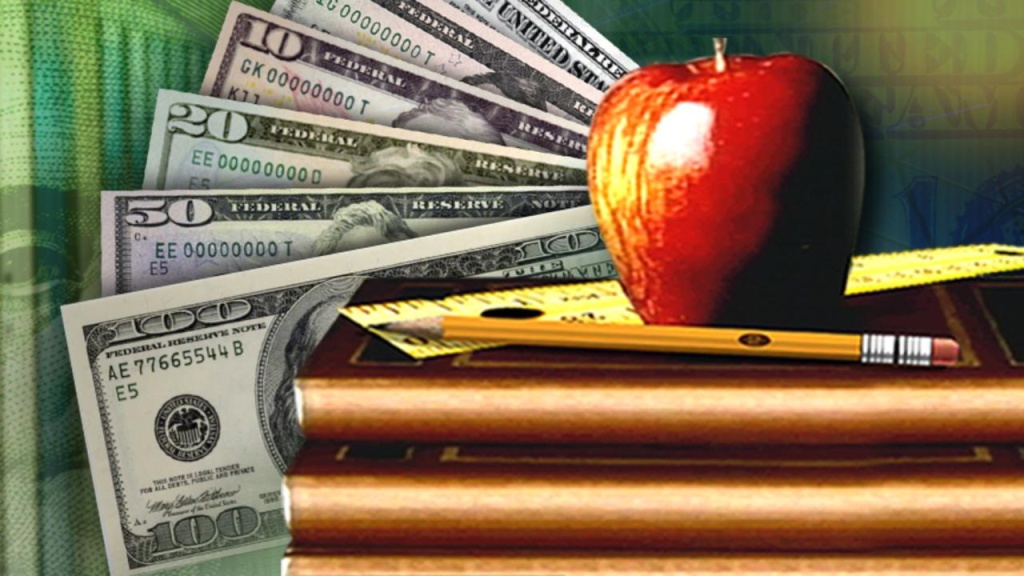 Governor Delays Action on Failing Schools
Yesterday, Governor Rick Synder put out a press release announcing that the State Reform Office, run by Natasha Baker, would be postponing until May any formal announcements about the fate of the 38 schools identified as chronically-failing.  The SRO was in the midst of a 30-45 day review period, where announcements were expected in early March. As a result of public pushback, and lawsuits against the state filed by Kalamazoo Public Schools and Saginaw Public Schools, the Governor would like the State Reform Office to work more closely with Superintendent Whiston and the MDE on researching and communicating various intervention options to local school districts. The Governor reiterated his understanding that absent closure, major restructuring and interventions will be needed in at least these particular schools.   Reaction to the Governor's announcement was mixed, and GLEP continues to advocate that chronically failing schools must be replaced or closed. MLive has published an interactive map showing other school options nearby the 38 chronically-failing schools in the state.

---
Subcommittees continue work on FY '18 school aid budget
Both the Senate and House Appropriations Subcommittees on School Aid held hearings this week to further discuss the Governor's proposed $14.3 billion School Aid Budget for FY '18.  Superintendent Brian Whiston testified in the Senate Subcommittee on MDE's proposed Partnership Model for struggling schools, mentioning that he is willing to pilot the model with the 38 schools identified as chronically-failing by the SRO. In the House subcommittee, Vanessa Keesler testified on the partnership model and SBE m
ember Tom McMillin testified in opposition to the Common Core Standards and development of an A-F accountability system (claiming, incorrectly, that no school groups support the A-F system).  GLEP will continue to push for a uniform foundation grant for all K-12 students in the state – regardless of grade level or school type – with additional funding provided for special needs and at-risk students. The appropriations subcommittees will continue hearings on the FY '18 School Aid Budget in the weeks ahead, and are expected to conclude their respective work on the budget before the legislative Spring Recess in early April.
---
Key issues in MDE ESSA Plan
As reported last week, MDE has released the final/draft state plan for assessments and accountability under the Every Student Succeeds Act (ESSA), the new federal education law. A key feature of the proposed A-F grading system is the weighting of the following key indicators:
Proficiency: 29%
Growth: 34%
School Success: 14%
Graduation Rate: 10%
English Language Growth 3%
Participation 3%
The department is seeking public comment on the plan through March 16, 2017.  Individuals and organizations are invited to submit comments via email to: [email protected].  GLEP continues to communicate our concerns that the state should increase the weight of both proficiency and growth; include college-and-career readiness and 3rd Grade reading proficiency; reduce the weight of the vague "school success" indicator, among other issues. GLEP also believes Superintendent Whiston, Senate Education Chair Phil Pavlov and House Education Reform Chair Tim Kelly should come to a clear understanding on the key features of the state's school accountability plan and revisions to MCL 380.1280c prior to submission of the state's ESSA plan to USED.

---
Senate Education Committee looks at alternate accountability plans
On Tuesday, the Senate Education Committee, chaired by Sen. Phil Pavlov (R-St. Clair) held another hearing
on the issue of school accountability, and the committee heard presentations on alternative accountability systems from the Mackinac Center for Public Policy, Hudsonville Public Schools and the Ottawa ISD. Next week, GLEP will be testifying on school accountability and ESSA implementation. Get your popcorn, folks!!
---
Bathroom debate over, for now
This week, Attorney General Jeff Sessions and U.S. Education Secretary Betsy DeVos announced they were rescinding the Obama Administration guidance on transgender bathroom policies for our nation's schools.  The Trump Administration believes this is an issue better left to states and local government to address, rather than a one-size-fits-all federal mandate. You may recall that former SBE President John Austin made this the #1 education issue in Michigan for 2016.  While we'd like to think this latest federal action will put the issue to rest, that seems unlikely.

---
Trump considers tax credit to fund expanded school choice
The Trump administration is considering a first-of-its-kind federal tax credit scholarship program that would channel billions of dollars to families from working-class households to enable their children to attend private schools, including religious schools. The federal tax credit proposal is one of several ideas under review by the White House to fulfill Donald Trump's campaign promise to promote the expansion of charter schools and vouchers that would allow families of low income to use public money for private school tuition. During a recent meeting with parents and teachers at the White House, Trump said he wants "every single disadvantaged child in America, no matter what their background or where they live, to have a choice about where they go to school." It is unclear if such a program could be used in states, like Michigan, that have constitutional restrictions on using public funds to pay for private schools. Click here to read more from Politico.

---
Education Reform News Clips
---
Next Week
Monday, February 27
GLEP's Gary Naeyaert to speak at Gerald R Ford Institute for Leadership in Public Policy at Albion College
Tuesday, February 28
1:1 meetings with new Representatives
Senate Education Committee, GLEP to testify on ESSA & Accountability
House School Aid Appropriations Subcommittee
Senate School Aid Appropriations Subcommittee
Wednesday, March 1
1:1 meetings with new Representatives
Thursday, March 2
1:1 meetings with new Representatives
House Education Reform Committee
Friday, March 3
Do you support what GLEP is doing to improve education in Michigan? Please considermaking a donation to help us continue our efforts, and all contributions are very much appreciated!!
Respectfully,

Gary G. Naeyaert
Executive Director
517-281-2690