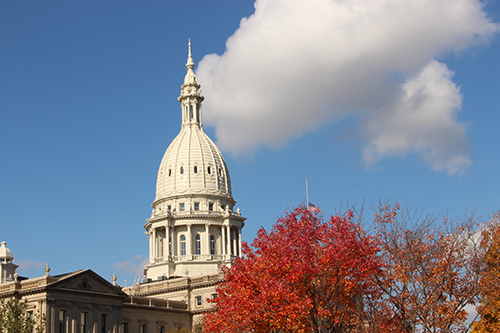 November is National Scholarship Month and on the heels of a devastating public school funding cut from the Governor, it couldn't come at a better time for Michigan's kids.
While officials in Detroit unveil sweeping new scholarship opportunities, the fight to overturn Governor Gretchen Whitmer's $240 per pupil funding cut for public school students in mostly urban and economically disadvantaged communities is getting hotter than ever.
The cuts are already being felt in the public school classrooms that were counting on state funding the most.
Parents, teachers, advocates and administrators are fighting back, demanding the Governor undo her devastating cut. 
At the same time, legal experts are examining her cut – a move made via a line-item veto – and many have serious questions about the constitutionality of her attack.
Trust me when I tell you the fight for Michigan's kids is just starting!

Beth DeShone
Executive Director, Great Lakes Education Project

The 74 Million:New Research Shows Some 1 Million College Dropouts Returned to School in the Past Five Years and Earned Degrees
"The 'Some College, No Degree' study released Wednesday by the National Student Clearinghouse Research Center, a private nonprofit group that tracks college students, identifies 1 million students in just the past five years who returned to college to earn degrees. An additional 1.1 million former students who returned are still enrolled and pursuing degrees." 
"Its protagonist's message to 'put families above politics' is needed today in Michigan. In a shocking blow, our governor singled out predominantly disadvantaged charter school students, to deny them the funding increase given to all other public schools. That's precisely the wrong course to take, especially for students in Detroit. The nation's school district with the poorest academic record leaves many families in dire need of support to choose more options, not to have their choices disrespected to win a budget dispute."
"Our students deserve better and should not be used as political pawns."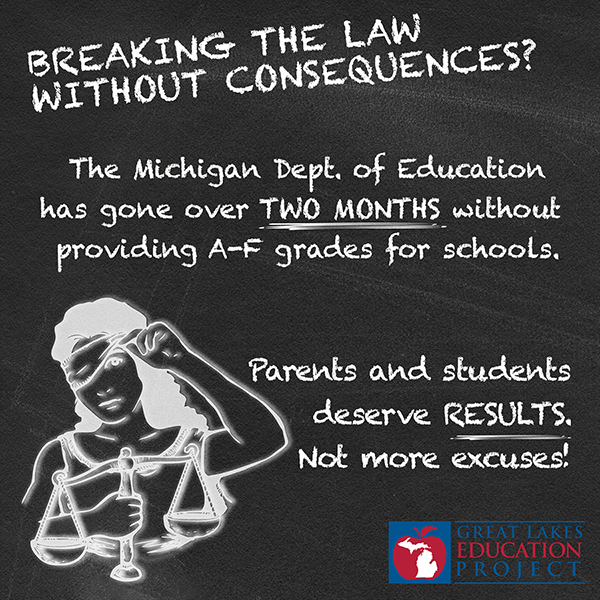 November is National Scholarship Month, and it couldn't come at a more opportune time.
Just weeks ago, Governor Whitmer dramatically cut public school funding for students in largely poorer and urban communities, which means fewer programs, fewer classroom supplies and potentially even fewer teachers.
It was a cruel attack on students who stood to benefit the most. Thankfully, there's no shortage of grownups willing to go to bat for our students. GLEP and allies are examining every possible move – including legal action – to reverse Whitmer's cuts.
We also know that scholarships can open the doors of opportunity and offer students a brighter future. GLEP strongly supports scholarship opportunities for students at every level of their education.
Whether it is federal opportunities to provide additional K-12 resources in the form of using 529 accounts for tuition or the Education Freedom Scholarships; or local scholarship opportunities that are available for all students to benefit from higher learning, these scholarship opportunities can provide a huge incentive to students and families when it is needed the most.

Are you attending or getting ready to attend college?  Is your child?  This National Scholarship Month, make a goal of applying for 10 scholarships! You can find a useful scholarship application database 
right here
!