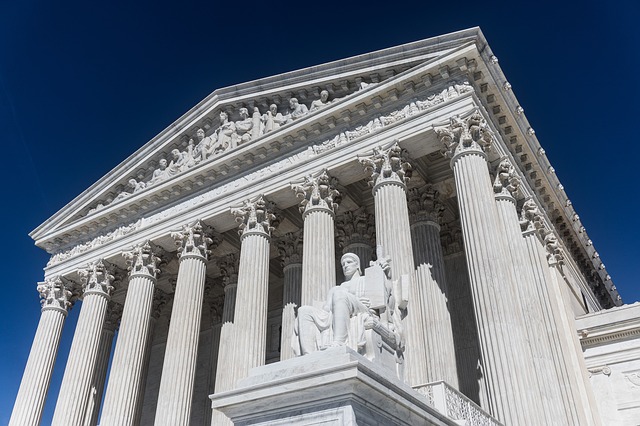 The Supreme Court of the United States this week will take up a case with the potential to rewrite the school choice landscape across the nation. The case, Espinoza v. Montana Department of Revenue, has parents taking aim at anti-Catholic bigotry on a national scale.
A decision from the court to overturn Blaine amendments would empower states with the right to treat parents who want their children educated at a religious school the same as they treat parents who want their children educated in a secular school. It'd be a move that focuses education spending on the needs of students and their families. Imagine that.
Meanwhile, in Michigan, the state's Department of Education – shielded by the Board of Education – refuses still to comply with state law to publish A-F report cards for each of the state's public schools, hiding key transparency data from parents.
Instead of obeying the law and equipping parents with the reports they deserve, this week the state Board of Education debated and approved a resolution calling on the Secretary of State to issue drivers licenses to immigrants in the country illegally.
Parents, meanwhile, are left wondering if they'll ever have an advocate on the Board who'll stand up for their kids' rights.

Beth DeShone
Executive Director, Great Lakes Education Project

Detroit News: Michigan education board backs letting undocumented immigrants get driver's licenses
"In 2007, Republican former Attorney General Mike Cox issued an opinion saying driver's licenses could not be issued to undocumented immigrants. The Legislature then passed a law banning illegal immigrants from getting Michigan driver's licenses."
Michigan Capitol Confidential: Detroit School's Response on Costly Travel Expenses Raise More Questions
"The Detroit Public Schools Community District sent 34 of its employees to a Los Angeles conference in 2018 at a cost of $127,409, according to information it released in response to Freedom of Information Act requests."
Wall Street Journal: Discrimination Without Discriminating?
"The solution lies in recognizing that Blaine amendments are discriminatory on their face. By their text, they single out religious institutions for worse treatment than their secular counterparts. Any time government gives effect to such a provision, it violates the First Amendment's requirement of religious neutrality."

This week's potentially landmark Blaine case revolves around discriminatory laws found on the books in state after state. Commonly known as "Blaine amendments," the laws were named after James Blaine, the famous 19th century anti-Catholic bigot who made his name attempting to stamp out the presence of immigrants and Catholicism. The laws were explicitly designed to prevent Catholic families from fairly accessing a Catholic education and spun out of rampant anti-immigrant discrimination.
Finally, more than 100 years after the discriminatory laws took root in the U.S., the Supreme Court is in a position to toss them and restore the rights of families of faith.
The decision in this case could potentially bring educational freedom to thousands of underserved students across the country. That is music to our ears.

Michigan's state Board of Education continues to hide key transparency data from Michigan parents. So we did their job for them.
Check out your local school's report card today. Learn more. Demand accountability.