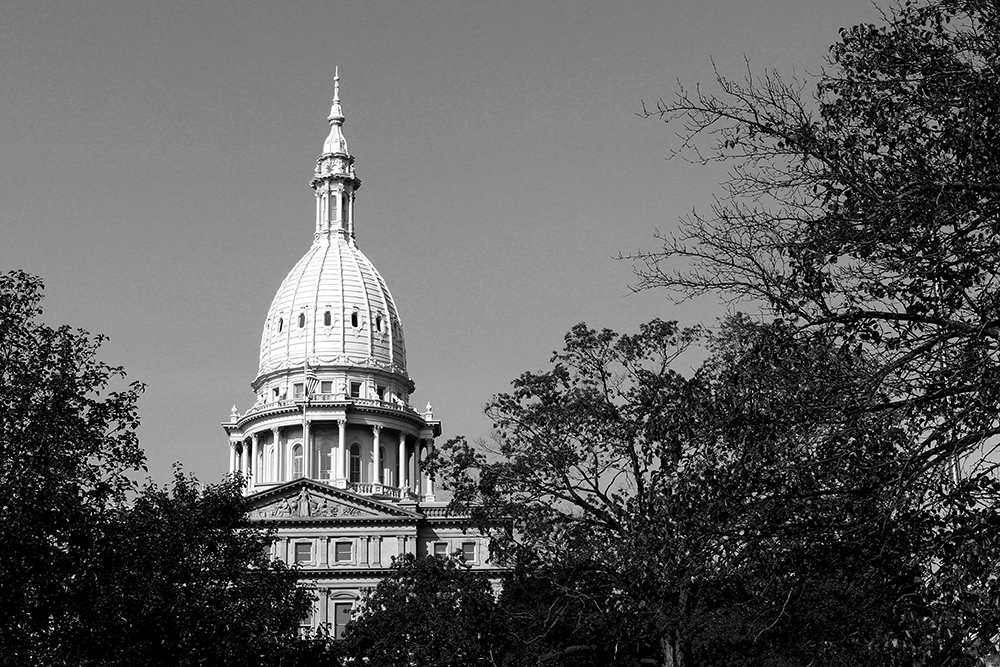 There are busy weeks for education reform in Lansing, and then there are these last two weeks.
In just the last 10 days, voters have watched:
Governor Gretchen Whitmer delivered her State of the State address calling on educators to subvert the intent of the state's 3rd grade reading law, preventing struggling readers from accessing the help they need to read;

A handful of public school districts across the state pledged publicly that they'll do just that, sending kids forward to 4th grade before they are ready to be successful;

President Donald Trump delivered his State of the Union speech calling on expanded opportunities for parents to choose the school that best meets the needs of their children;

Governor Whitmer delivered the Democratic response to the President, completely ignoring education policy but demanding politicians follow the law – despite her administration currently and actively breaking the law requiring it to provide parents with transparency data about their local schools' performance; and

The Governor delivered her budget proposal, in which she asked lawmakers to increase funding for public schools, mere months after she vetoed a funding increase for public schools.
It's enough to make any parent's head spin. Add it all up, and it's unfortunately also enough to tell parents their kids' success is much less important to some policymakers in Lansing than it is to local teachers and families.
We cannot for a second forget – or fail to remind those policymakers – that our schools exist to meet the needs of our children. Student learning and success is where any proposal or reform must start, aim, and finish.
Breaking the law to hide school performance data from parents and stripping critical reading support from struggling young learners doesn't just move the state in the wrong direction – it threatens the future of Michigan's kids.

Executive Director, Great Lakes Education Project

Bridge Magazine: Gov. Whitmer launching effort to undercut Michigan's third-grade reading law
"The teachers and schools have been totally unable to help these kids who are behind in third grade graduate in high school and go on and get any kind of trade job or [attend] community college, or any consideration of a four-year university," said Mike Jandernoa, founder and CEO of 42 North Partners in Grand Rapids and policy director of the West Michigan Policy Forum.
"These kids end up with a life restricted to a job that is low income, and so many end up in prison," Jandernoa said. "We need to help these kids, not just pass them along."
Detroit News: Shirkey: Whitmer's Rebellion Hurts Our Kids
"To blatantly and unabashedly demonstrate complete disregard for the law, and by doing so, continue to set too many of our kids up for failure is disturbing and embarrassing for our state. Our governor's call to ignore the law and essentially abandon these children is outrageous."
Michigan Capitol Confidential: Unions Praise Governor's Modest School Funding Hike, Rebuked GOP Predecessor's Much Larger One
"When it comes to the ongoing debates involving funding for Michigan's public schools, the state's two largest teachers' unions sometimes appear to let politics take priority over getting the numbers right."

The fight in Washington, D.C. to empower students in Michigan and across the nation with the opportunity to attend the school that best meets their needs is heating up. President Trump has been a steadfast defender of students – every student – and the Education Freedom Scholarships he highlighted in his State of the Union address represent just one opportunity for policymakers to put the needs of students first in education, while rewarding taxpayers who invest in students. We are grateful for the President's leadership on behalf of Michigan children, and stand with him in the fight to give them access to the schools – including public charter schools – and innovative learning opportunities they deserve.
Federal action stands in stark contrast to the war on struggling readers being waged by the Governor in Lansing.
Michigan students deserve better, but the Governor sadly appears determined to undermine the education of those who need the most help, to break the law to keep parents in the dark, and to focus on the financial needs of districts more than the learning needs of kids.

Want to ensure your student is getting the reading support he or she deserves? Reach out to your local school or district office today! You have the right under the law to demand interventions if your student is struggling to be a successful reader.