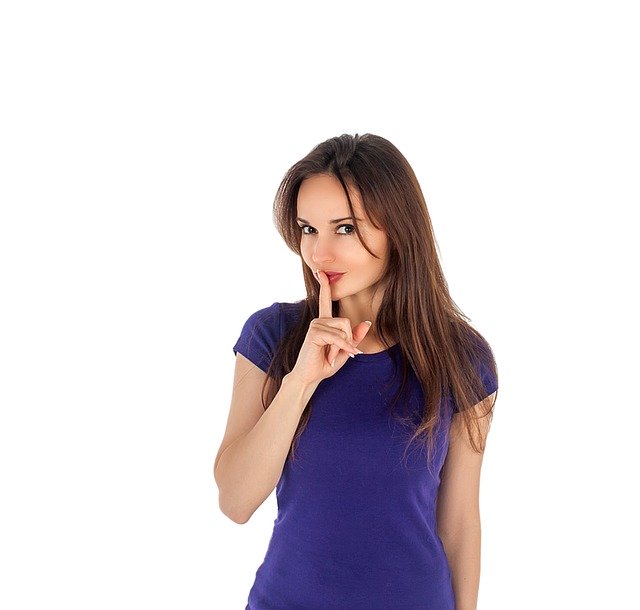 The Michigan Department of Education has for more than 180 consecutive days broken the state's reporting law, failing to meet transparency requirements and refusing to publish easy to understand school report cards.
But that's not all. GLEP recently discovered MDE's dirty little secret.
For just about all of the last 180 days, the Department has claimed they wouldn't comply with state law because they needed the 2018-2019 school index data – last year's test scores, essentially.
Well, guess what the Department snuck onto their website hoping no one would notice?
That's right. The test scores aren't just available… MDE has them and they've put them online.
Surely they'll comply with state law and publish the transparency reports parents are demanding now, right? We're not holding our breath.

Executive Director, Great Lakes Education Project

The Alpena News: Opinion: Parents Wait for Whitmer to Follow the Law
"Now the department has access to the data it claimed it needed to comply with a law for which previous data would have worked. Today, like each of the 175-plus days before it, parents are waiting for the department to comply with the law."
Detroit News: Septembra Williams: Rosa Parks, Barack Obama Believed in Charter Schools
"Our students and families don't care about the politics of charter schools — they only care about the loving and caring environment we provide, and the results they see every day."
Michigan Capitol Confidential: Highest-Pay School District's Union Compares Teacher Pay to a Minnow
"The average teacher salary at the Utica district was $82,065. The highest paid teacher made $109,364 in 2018, according to the Macomb County school district."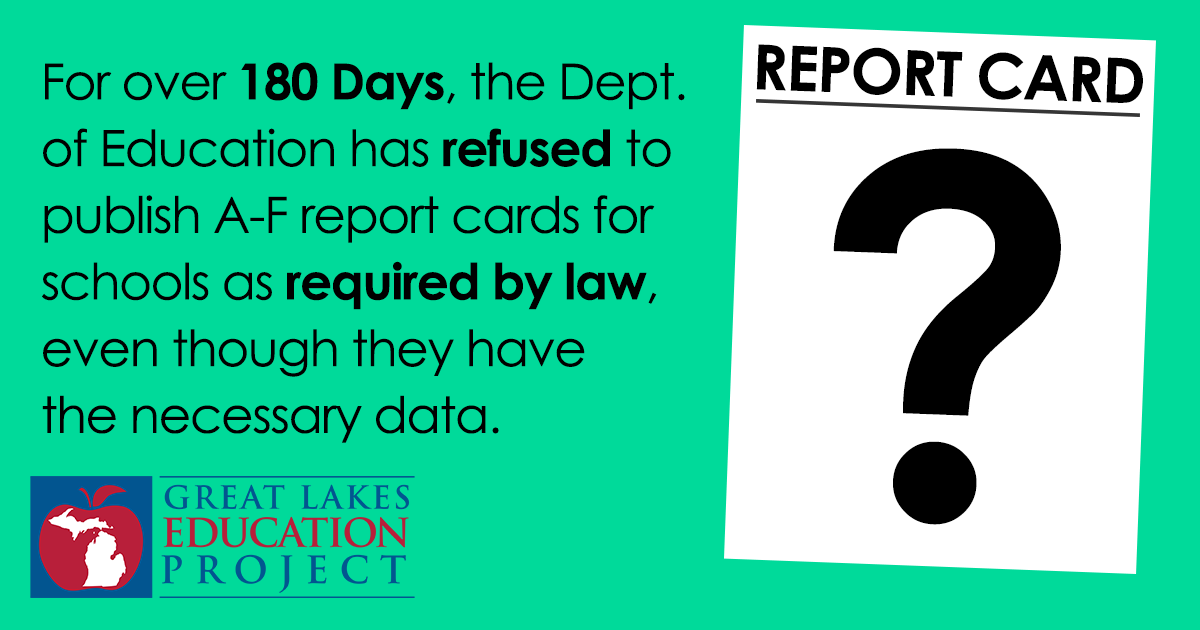 Time after time the Michigan Department of Education has told parents and the press that it needed 2018-2019 school index data to produce the A-F report cards, but with the data in hand, the Department continues breaking the law.
MDE is actively and intentionally breaking the law, and they're actively and intentionally hiding school performance measures from parents. They've broken the law for 180 days and counting, and parents have every right to wonder if they ever intend to comply at all.

While the Department breaks the law to hide school performance data from parents, GLEP this winter published A-F report cards for schools to provide parents with additional information about their local schools' performance. Until Governor Gretchen Whitmer's administration stops breaking the law by hiding school data from parents you can use GLEP's report cards to check the schools in your own area. It's as easy as clicking
HERE
.