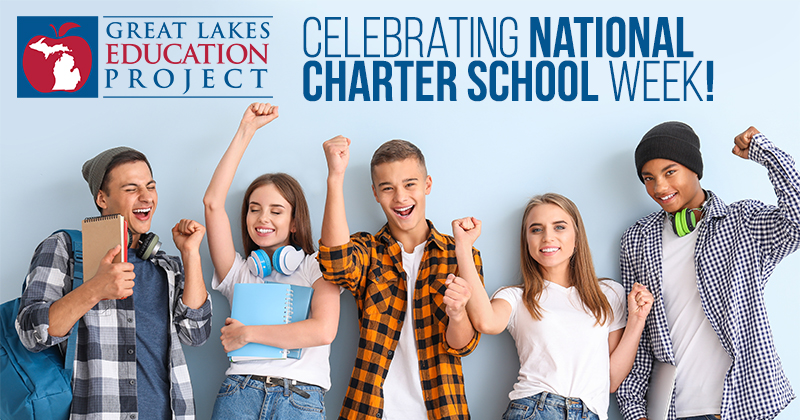 Michigan parents and teachers continue doing selfless and often heroic work in the face of the COVID-19 public health crisis, but as the weeks away from the classroom add up, student advocates are looking ahead to the looming education crisis this fall.
The learn-at-home approaches being pioneered by parents, and the distance learning being deployed by some kids' teachers matters, and it's doing important things, but when hundreds of thousands of students miss months of classroom learning, gaps and deficits will be common – and they won't be overcome quickly or without big changes in the way schools operate.
That's why this week, the Great Lakes Education Project began rolling out our list of endorsed candidates for the state House. Big change that puts students first, not the education bureaucracy, won't be possible without bold student-first leadership in the House of Representatives.
It's also why this week we've called on the Governor to provide her plan to reopen schools.
Michigan is two months past her decision to send kids home in the middle of their school year, and it's two months without a single word from Governor Whitmer about what she and the Department of Education will do to get kids back in the classroom – and caught up after a global pandemic.
She might not think our kids are worth a second thought today, but we disagree. We're fighting for meaningful changes like an emphasis on mastery-based education, and we're reminding policymakers of the importance of reforms like the state's Read by Grade 3 law, which was established specifically to provide supports, interventions, and extra help to students who might be falling behind early.
Regardless of the silence from the Whitmer administration, Michigan kids matter.
Parents believe that. Their teachers believe that. We do, too.

Executive Director, Great Lakes Education Project

"We have a Read by Grade 3 law that guarantees a laser focus on early literacy supports and interventions for all students across the state."
"Michigan's 'Read by Grade 3 Law' was created to require districts provide extra education and supports for struggling readers, and that they ensure students are able to read before moving on to the 3rd grade. Rather than simply spending new money in a single district, this critical reform already ensures state bureaucracies don't leave struggling readers behind."
"The Great Lakes Education Project is proud and excited to stand with these men and women because they stand with Michigan's kids," said GLEP Executive Director Beth DeShone. "They know that every child is different and that they deserve schools that put them first, not the education bureaucracy. GLEP looks forward to working with each of these candidates to advance policies that promote educational freedom for teachers and students across Michigan."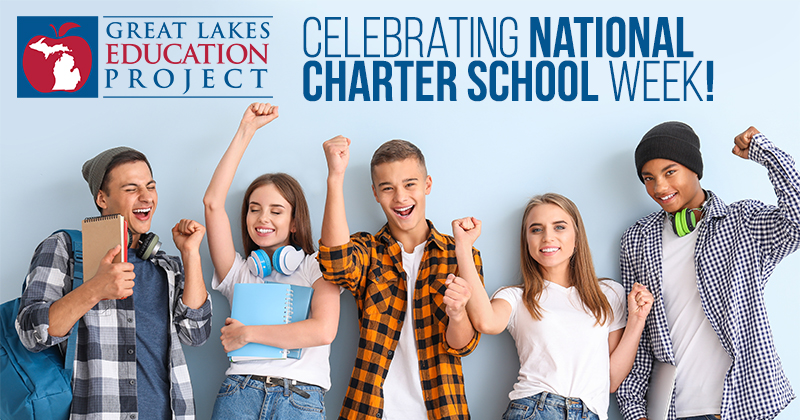 School buildings have been closed for nearly two months, and districts statewide have already submitted so-called "continuity of learning plans" for the remainder of the 2019-2020 school year, but the Governor and Department have yet to provide any direction for the upcoming school year.
School buildings have been closed for 9 weeks. Governor Whitmer and the Department still haven't offered word one on a plan to get teachers and students safely back to classrooms, to discuss remediation for students who the bureaucracies leave behind, or to address parent and teacher concerns.
Districts' continuity of learning plans vary widely. Some districts are feeding students but providing very little academic component, some are providing technology and paper packets to accommodate student needs, some are ensuring attendance and grading continues through the remainder of the school year.
These differences are creating a significant learning gap for students across Michigan, and kids with talented teachers will be left behind because the bureaucracy refused to empower them.
Reviewing the continuity of learning plans has made it clear that Michigan is full on one hand of incredible, dedicated, and talented teachers and on the other of local school district bureaucracies determined to let kids and teachers down. Teachers, parents and students deserve and need to know – now – what the plan is for the upcoming school year so they can prepare to address the learning gaps being created by the Governor's order to shut down school buildings.

Are you still waiting for Governor Whitmer's plan for schools this fall? 
Contact her today

and ask her to focus on the needs of students and release her plan today!
You can reach the Governor's constituent services office at (517) 335-7858.