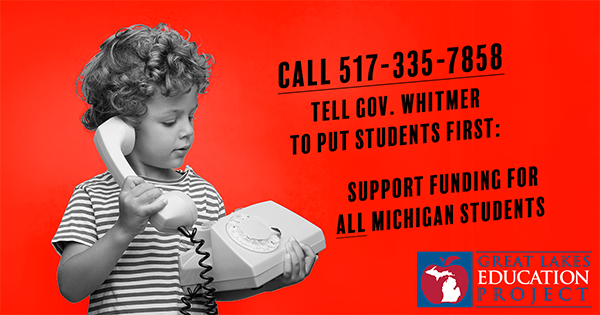 Lansing was as quiet last week as hundreds of closed public school buildings have been since Governor Whitmer ordered them shuttered last March.
The state legislature is on spring recess, for legislators and staff to be at home (or on the road) spending time with family and friends.
At GLEP, we hope you found time this season to take a break as well, to spend time with family, and to reflect on what truly matters.
It's that reflection that drives us each day to fight for Michigan students. Education policy matters because our kids matter. Fighting against the education bureaucracy to defend learners and parents can be maddening, but it's important.
Children return from spring break this year to too many locked classrooms, to too many screens, and to too many roadblocks to learning erected by Governor Whitmer and local school bureaucrats.
Her decision to veto critical school COVID relief funding and summer school grants for families has only made our schools' recovery from the pandemic more difficult. It's only made the path tougher. But we'll stand up for your children at every turn. Because they matter.


Beth DeShone
Executive Director, Great Lakes Education Project

Michigan's Big Show: Beth DeShone Talks Testing Requirements with Michael Patrick Shiels on Michigan's Big Show
"Now more than ever, parents need information. They need to understand where their children are at. They need to know what works and what didn't work."
Fox 2 Detroit: Michigan High School Sports Advocacy Group Sues State over Mandatory Virus Testing
"A high school sports advocacy group and some parents sued Michigan on Thursday, seeking to stop a new requirement that all teen athletes be regularly tested for the coronavirus."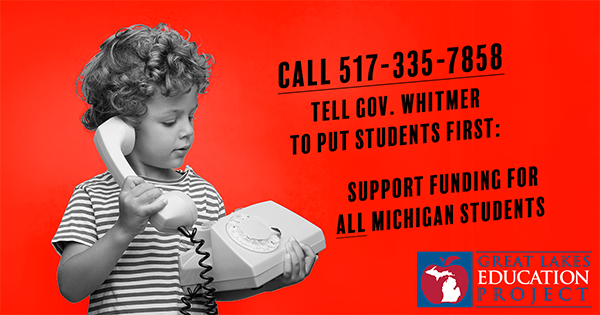 It's time for Governor Whitmer to put students first and to stop vetoing nearly $100 million in COVID relief funding approved for local schools and summer school programming.
The Governor needs to hear from you. You can call her constituent line at 517-335-7858 and ask her to put kids first and support funding for all Michigan students during the pandemic.