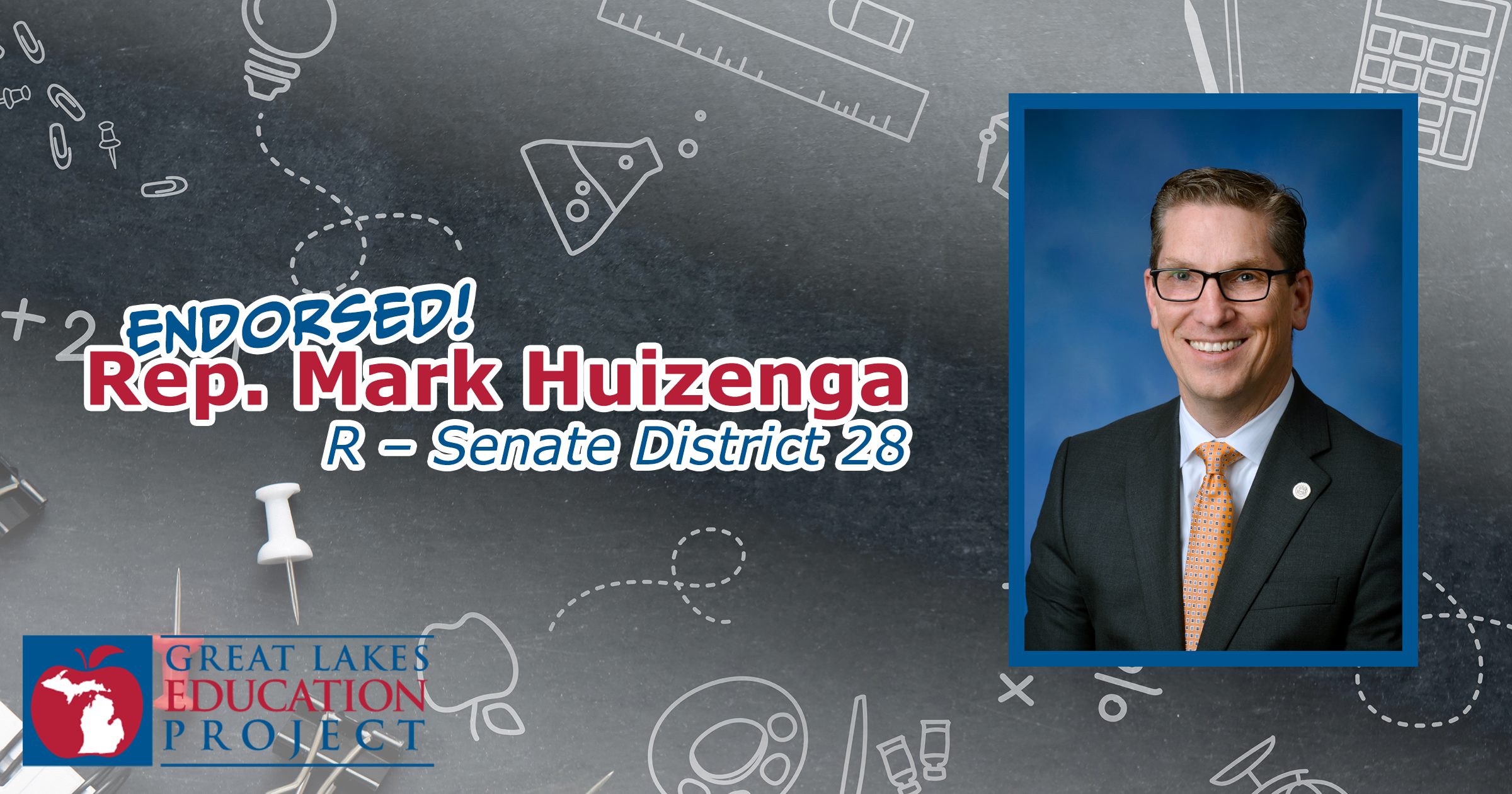 Great Lakes Education Project Proudly Endorses
Mark Huizenga for State Senate in Special Election 
Champion for Kids Wins Backing of Bi-Partisan Group Fighting to Deliver Quality Choices in Public Education for All Michigan Students 
LANSING –The Great Lakes Education Project (GLEP) today proudly endorsed Mark Huizenga for state Senate in the upcoming 28th district special election. Huizenga has defended students and families throughout the COVID-19 pandemic, and during his tenure in the state House of Representatives. 
"Mark Huizenga is willing to put students and parents ahead of Michigan's failed education bureaucracy," said GLEP Executive Director Beth DeShone. "The Great Lakes Education Project is proud to endorse Mark because he's demonstrated time after time that when it comes to education, he knows Michigan's kids come first." 
Huizenga is running to represent students and families in Michigan's 28th state Senate district, filling a vacancy created last November when former Senator Peter MacGregor was elected as Kent County Treasurer. 
The Great Lakes Education Project is a bi-partisan, non-profit advocacy organization supporting quality choices in public education for all Michigan students. GLEP strongly supports efforts to improve academic achievement, increase accountability and empower parental choice in our schools. 
###