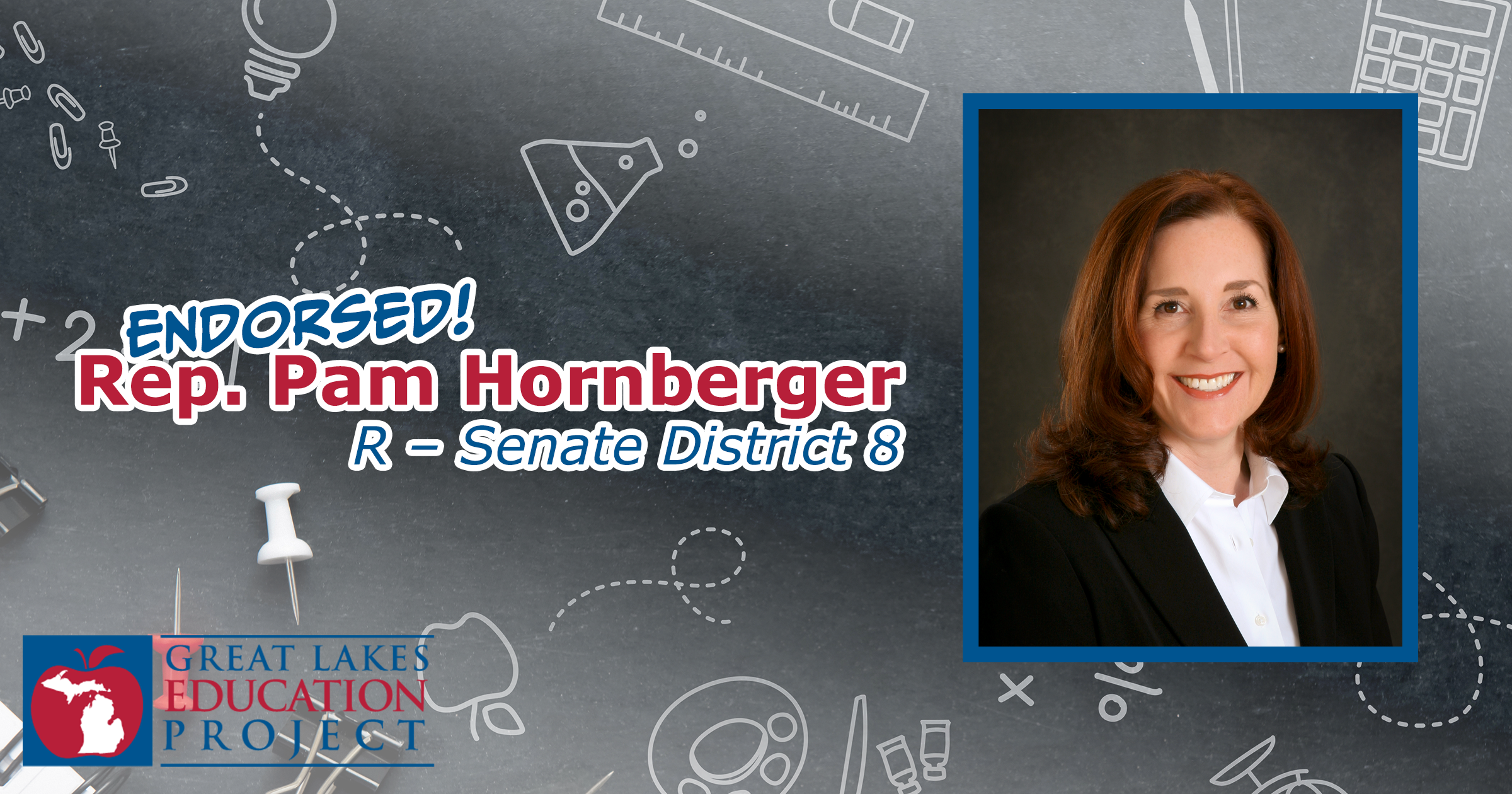 Every day in Lansing, the Great Lakes Education Project interacts and works with plenty of men and women who talk a good game, and fewer who really walk the walk. Pam Hornberger is that kind of fighter.
Pam's spent the last few years in the state House consistently putting the needs of kids first. She's not just a student-advocate. She's a champion.
That's why GLEP was excited this month to endorse Pam Hornberger in the upcoming state Senate special election in Macomb County. That's why we're working to grow and strengthen the pro-student majority in the state Senate.
On August 3rd, voters will head to the polls to pick a Republican and Democrat nominee for the replacement of former state Senator Peter Lucido. (Lucido won his race for Macomb County Prosecutor last November.) This November will be the general election to determine the winner of the seat.
Macomb County families are faced with a big ballot of potential candidates to fill Pete's shoes, but Pam Hornberger stands above the rest.
Pam's race is about more than just Macomb County, too. It's about strengthening the kind of majority in the state Senate that won't buckle and that won't back down when it comes to defending the rights of our kids.
The last 15 months have taught us that Governor Whitmer isn't willing to put our kids first. She's locked them out of their classrooms, she's ignored science and data at every turn, and then she's consistently gone ahead and personally violated her own orders and recommendations.
Michigan's kids deserve better. We're counting on Pam Hornberger to help deliver.


Beth DeShone
Executive Director, Great Lakes Education Project

Michigan's Big Show: Beth DeShone talks Board of Education Political Stunts with Michael Patrick Shiels

Governor Whitmer has held Michigan's kids back at every turn.
She's locked them out of their classrooms, she's ignored the science and the data, and she's buckled time after time to the whims of her powerful campaign donors.
In just a few short weeks, voters in Macomb County will head to the polls and cast their ballots to select the Republican and Democratic candidates who will compete to fill a vacancy in the Michigan State Senate.
This special election is a critical opportunity for student and family advocates to stand up to Governor Whitmer and to protect the rights of parents and kids in the education system.
That's why at GLEP we were so excited last week to endorse Pam Hornberger for state Senate.
It's why we need your help, too. Keep reading to find out how you can get involved.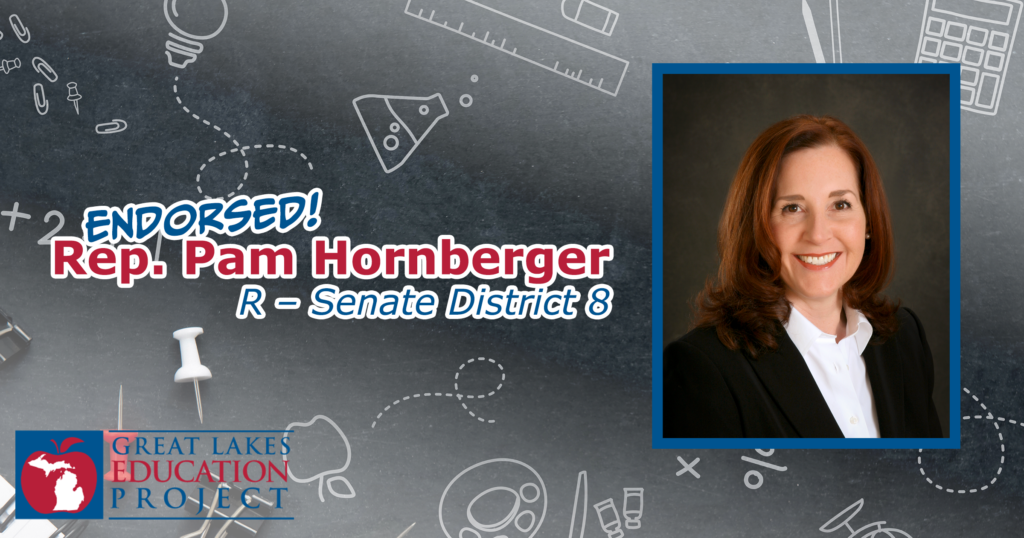 Do you live in the 8th state Senate District in Macomb County? If so, make sure you're registered to vote, and mark your calendars for primary day on August 3rd.
If you don't live in Macomb County, you can help, too. GLEP is hard at work morning, noon, and night fighting for Michigan's kids and the rights of their families. We're on the ground helping spread the word about the upcoming primary election, too.
Your contribution of $25, $50 or even $100 would make a big difference as we spread the word. Donating to GLEP is simple. Just click HERE to get started!