The Great Lakes Education Project (
GLEP
) is a bi-partisan, non-profit advocacy organization supporting quality choices in public education for all Michigan students. GLEP strongly supports efforts to improve academic achievement, increase accountability and empower parental choice in our schools. The organization consists of: the Great Lakes Education Project, a 527 Political Action Committee; the Great Lakes Education Foundation, a c(3) education organization; and the GLEP Education Fund, a c(4) advocacy organization.
Meet the Staff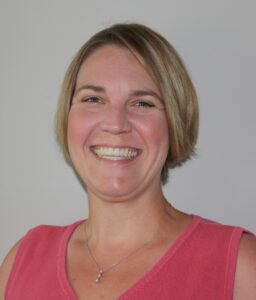 Beth DeShone, Executive Director: Beth, who has been with GLEP since 2011, was previously a legislative staffer and/or campaign consultant for Dick DeVos for Governor; Dick Posthumus for Governor; the Michigan Republican Party; State Senators Michelle McManus, Bev Hammerstrom and Mat Dunaskiss.  A 1999 graduate of James Madison College at MSU, Beth and her family live in Laingsburg. Contact Beth at [email protected].
---
Mission & Priorities
School Choices, Quality and Accountability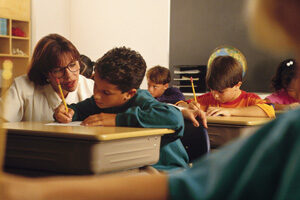 Because a zip code shouldn't determine the education outcomes for Michigan children, GLEP believes we must expand school choices, improve quality and increase accountability.
School Choices
Every child is different and every family is unique. They deserve schools that put them first, and bureaucracy shouldn't stand in their way.
Parents must be empowered to choose the education model best suited to meet the needs of their children, no matter where they live, or what their income.
Meaningful school choice includes, but isn't limited to: traditional public schools, public charter schools, virtual public charter schools, home schooling, Education Savings Accounts, scholarship tax credit programs, and school vouchers.
Quality
Parents deserve meaningful school quality measures that empower them to make the best decisions for their children. Our kids get report cards, and GLEP strongly believes our schools should, too.
Since Michigan lags other states in SAT/ACT and NAEP scores, we must maintain high standards and rigorous expectations for all students, with an emphasis on early literacy and college and career readiness.
Quality, accountability and transparency measures should be applied uniformly to all public schools.
Michigan is blessed with tens of thousands of fantastic public school teachers. When they do a great job for Michigan's kids, they deserve recognition.  That's why GLEP supports merit pay to reward Michigan's public school teachers.
Accountability
Public school accountability matters because Michigan students matter.
GLEP supports strong accountability standards and requirements for every Michigan public school, including but not limited to:

Requiring every public school publish public financial records
Public school board oversight
Banning school board members with financial conflicts of interest
Michigan Department of Education oversight

The State Board of Education and the Michigan Department of Education must also comply with all state laws, and when they don't they should be held accountable.
We must honor retirement commitments to existing education professionals while simultaneously passing reforms necessary to ensure the future sustainability of MPSERS.
Updated October 24, 2019