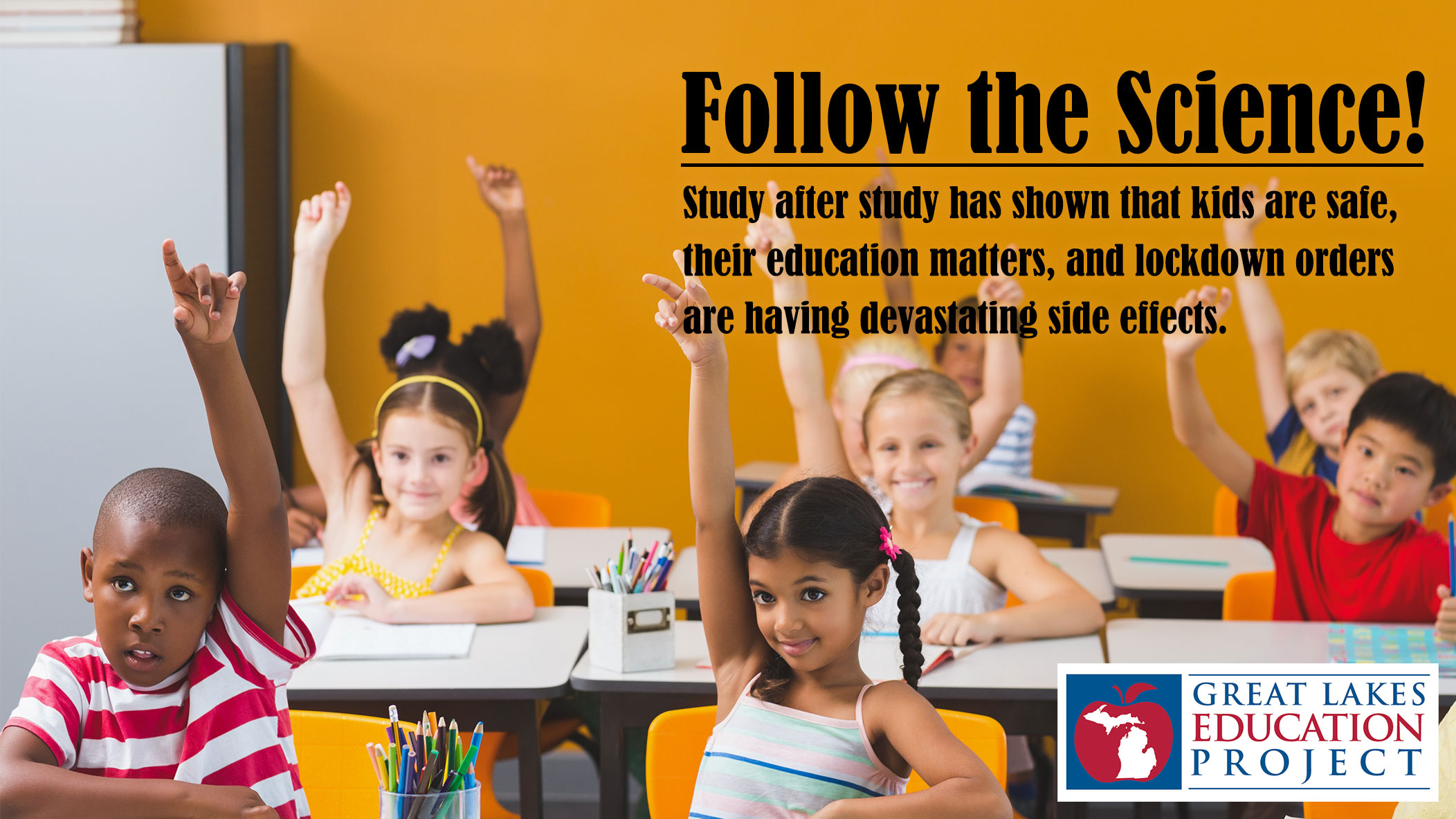 Are new statewide school mandates coming? Governor Gretchen Whitmer's administration isn't ruling them out, and in at least one high profile case, her top health officials are pressuring the Governor to arbitrarily tell every Michigan student how he or she can – or can't – go to school again this year.
Lansing is buzzing this week with word from Whitmer's Health Director, Elizabeth Hertel, telling reporters that the administration is considering sweeping new health orders restricting how Michiganders live, work, and go to school.
Shortly after that revelation, Whitmer's Chief Medical Officer, Dr. Joneigh Khaldun assembled the state's press corps and told them she's pushing the Governor to override the will of parents, school boards, and county health departments across Michigan by issuing a mandatory mask mandate for kindergartners, despite overwhelming evidence that shows our kids are safe.
It's never been more important to speak out and to defend the rights of our children.

Beth DeShone
Executive Director, Great Lakes Education Project

Chalkbeat Detroit: Michigan School Mask Tracker: Find Out Which Districts are Requiring Masks and Which Aren't
WXYZ Detroit: Michigan Republican Rep. Introduces Bill to Ban School Mask Mandates

Districts across the state began returning to school this week. Kids will continue flooding back into their classrooms over the next days and weeks. For many students, it's a return to in-person learning for the first time since the early days of the pandemic.
But the experience they have these first few days of school may be very different from what Whitmer, her Health Department and the Department of Education have in store for kids soon.
Last year, Governor Whitmer's anti-science pandemic orders locked kids out of the classroom and made it harder for teachers to teach and students to learn.
Study after study – the science and the data – continue to say kids are safe, that their education matters, and that lockdown orders are having devastating side effects.
This isn't about masks and it's not about political philosophy. This is a question of our kids' futures, their development, and their mental health.

We're on the ground in Lansing every day fighting for you, and for your children. As Governor Whitmer considers sweeping new unilateral, unscientific mandates, we're fighting back, and we'll always keep you in-the-know.
Like us on Facebook and follow us on Twitter right now to stay up-to-date with the latest from the state Capitol.