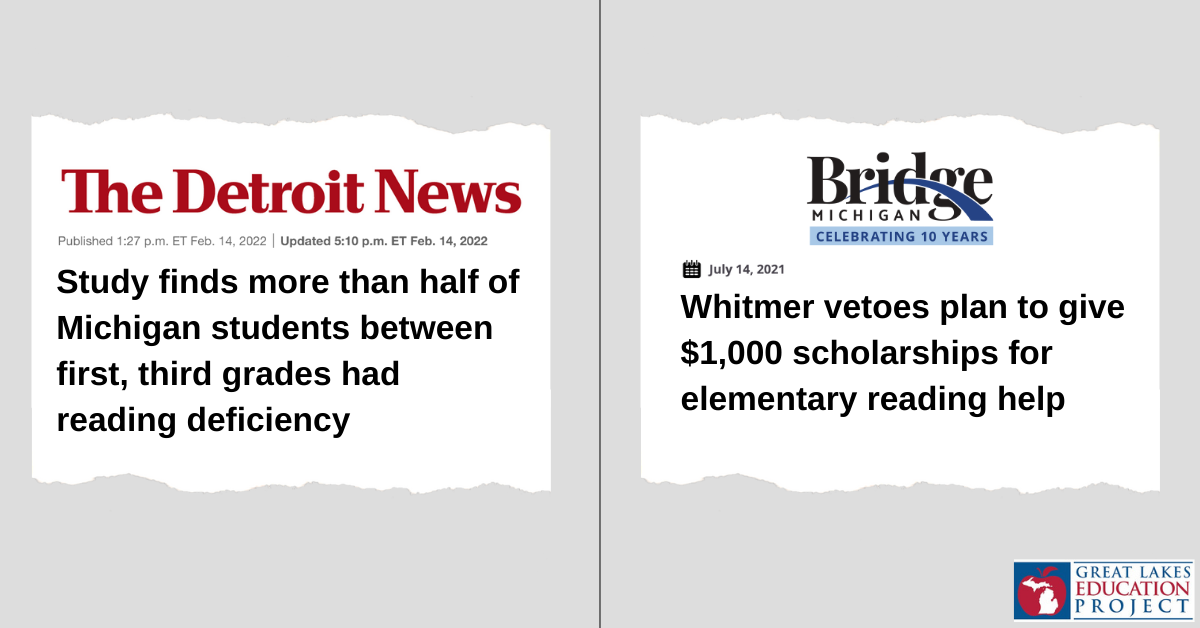 March is Reading Month, but does the governor even care?
More importantly – is she ever going to do anything about it?
Michigan's young readers are in crisis, and too many politicians – particularly those with the veto pens – are making it worse every chance they get.
Just days ago experts with the Education Policy Innovation Collaborative at Michigan State University released the findings of brand new research that put thousands of young faces on the crisis.
Two years after Governor Gretchen Whitmer locked every kid in the state out of their classrooms, and while some children in districts across Michigan remain trapped behind unscientific and counterproductive mask mandates, those researchers found 52 percent of Michigan's 3rd grade students have experienced a "reading deficiency."
Those numbers are worst among what the experts call "historically marginalized" student groups – Black students, Hispanic students, and students whose families struggle financially.
Michigan children are in crisis.
They deserve so much better.


Beth DeShone
Executive Director
Great Lakes Education Project


The Great Lakes Education Project and our friends and allies are fighting for open schools. Anti-scientific lockdowns hurt our kids and the governor's lockdown mistakes are ones we can never let her repeat.
We're fighting for reading scholarships. The Governor cut funding to help kids catch-up on reading, but we won't give up.
We're fighting for education opportunities for every student, and new investment that gives parents a say when it comes to their classrooms and the extra help kids need to catch up after years of disastrous education policy.
Right now, lawmakers are considering new legislation to equip parents with new scholarships to help their kids catch-up on the learning loss created by the Governor's anti-science COVID policies.
The bills couldn't be more important. They're a lifeline for struggling readers when they need it most.
Gretchen Whitmer might keep vetoing extra funding for Michigan's kids. We'll never stop fighting to deliver it.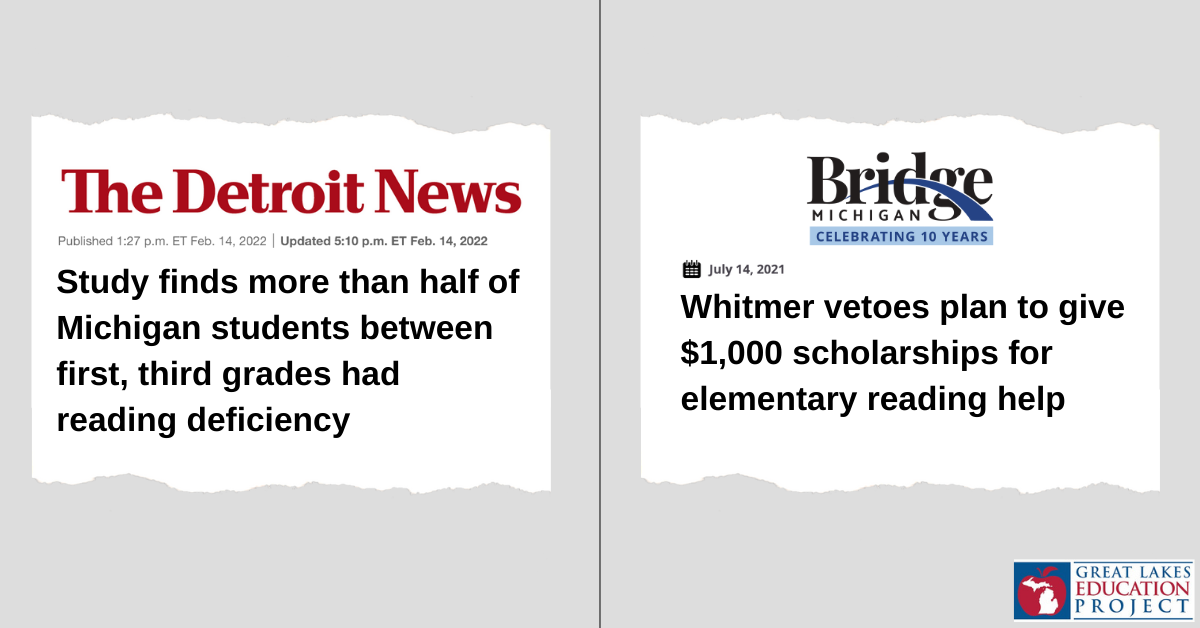 There's a petition drive taking place right now to give parents and students the options they need to succeed while increasing funding for students by up to $500 million per year.
You can learn more about the petition drive to Let Michigan Kids Learn online at LetMIKidsLearn.com. Sign up today!