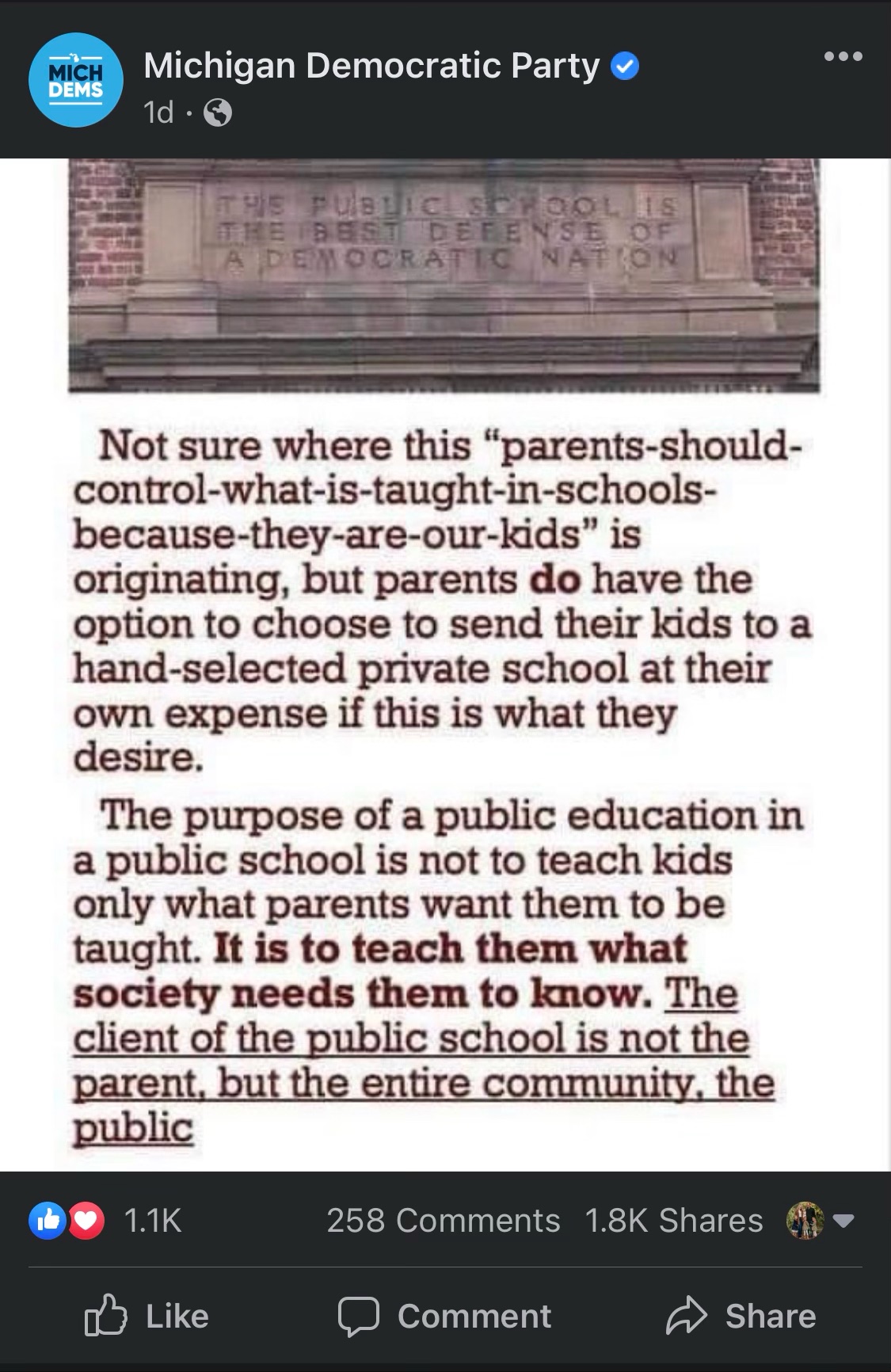 GLEP Demands Governor Whitmer, Party Leaders Denounce Classist Democratic Party Attack on Parents
LANSING – Great Lakes Education Project Executive Director Beth DeShone today asked Governor Gretchen Whitmer, Attorney General Dana Nessel, Secretary of State Jocelyn Benson and legislative Democrats in Lansing to denounce and repudiate a weekend statement from the Michigan Democratic Party that claimed parents – especially low-income parents – do not deserve a voice on what is taught in their children's school, and that "the client of the public school is not the parent, but… the public."
"The Michigan Democratic Party might not get it, but no one knows what a child needs most like his or her parents," said DeShone. "The Party's classist attack on low-income and other parents is absolutely astonishing – and very telling. Public school is about kids, not Democrats' political policy agenda. Parents are demanding Gretchen Whitmer and other key elected Democrats reject this educational extremism and hold their party accountable." 
The Party's post on Facebook this weekend has drawn hundreds of heated comments from parents outraged at Democrats' claim that parents deserve less say in public education.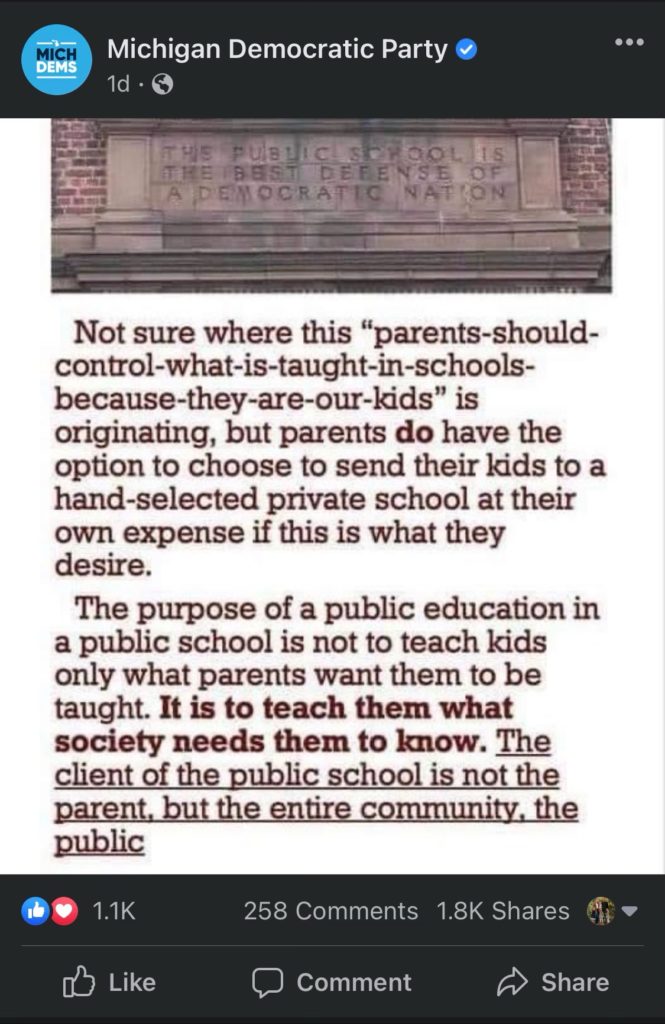 The post also claimed that parents who want a say in school curriculum must pay to send their children to expensive private schools. Poor and low-income families are left without that option and, according to Michigan Democrats, do not deserve a say in their kids' education.
The Great Lakes Education Project is a bi-partisan, non-profit advocacy organization supporting quality choices in public education for all Michigan students. GLEP strongly supports efforts to improve academic achievement, increase accountability and empower parental choice in our schools.
###