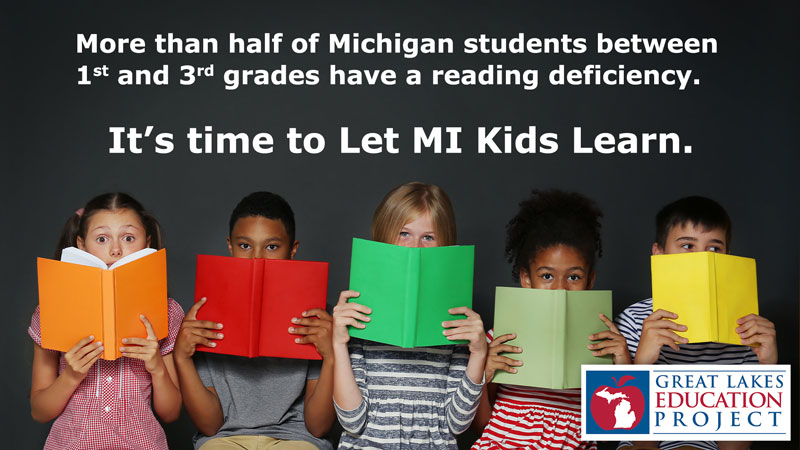 A devastating new study underscores the importance of reading support for Michigan students – and the damage that's been done over the last 2 years by a governor and a bureaucracy more interested in COVID theater than helping Michigan's kids.
According to the new research, more than half of Michigan students between 1st and 3rd grades have a reading deficiency.
"This suggests a large number of early elementary students are struggling with literacy and are in need of additional supports to ensure they read at grade level," the research team's director said.
Lawmakers have repeatedly approved new spending to help kids left behind by school closures to catch up. They passed education savings accounts. The governor vetoed them. They approved new reading scholarships. The governor vetoed them. They passed language to unmask our classrooms. The governor refused to enforce it.
Our kids are paying the price.
These latest numbers underscore exactly what's at stake.


Beth DeShone
Executive Director
Great Lakes Education Project


Every time we open the newspaper or turn on the news we learn more about the devastating effect mask and other mandates have had on our kids. Just last week we learned that drug overdoses are now at an all-time high. Suicides are up. Anxiety has skyrocketed.
Now new research shows our kids are falling farther and farther behind in reading. Illiteracy is skyrocketing between 1st and 3rd grades.
That's particularly bad news, because the end of 3rd grade is the time when students move from learning to read to reading to learn.
Gretchen Whitmer and the public school bureaucracy have let our kids down. We're fighting every day in Lansing to hold them accountable and to deliver new opportunities for Michigan's kids.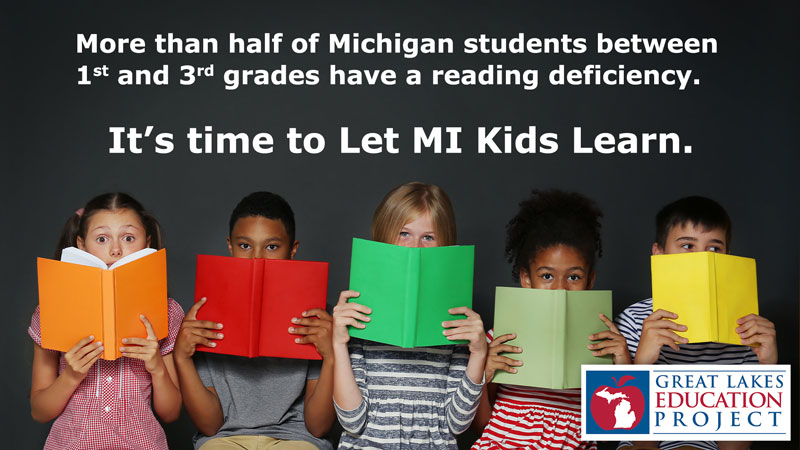 There's a petition drive taking place right now to give parents and students the options they need to succeed while increasing funding for students by up to $500 million per year.
You can learn more about the petition drive to Let MI Kids Learn online at LetMIKidsLearn.com. Sign up today!