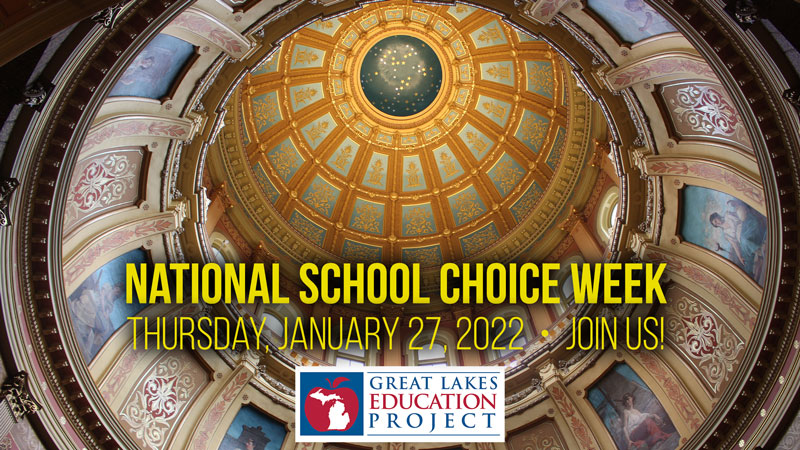 National School Choice Week is right around the corner, and you're invited.
On Thursday, January 27, 2022, the Great Lakes Education Project and partner organizations from across the state will host Michigan's annual celebration of parental control and student success.
We hope you'll mark your calendars and RSVP today.
The event is held inside the state Capitol and it's a fantastic opportunity for parents, students, teachers and advocates to connect with elected officials, with policymakers, and with one another.
The event will feature presentations from parents, from students, and from teachers.
It'll also highlight the new and dynamic opportunities facing Michigan families to improve outcomes for their kids for years to come. With your help, the sky is the limit.
You can RSVP today by clicking this link.
Michigan is on the precipice of the biggest pro-student reforms in a generation. This is one celebration you won't want to miss.


Beth DeShone
Executive Director
Great Lakes Education Project


Just days ago the state Board of Canvassers unanimously approved language for petitions to "Let Michigan Kids Learn." Approval from the canvassers was a critical step that gives petition gatherers like you the green light to begin obtaining signatures.
With sufficient signatures and approval by state lawmakers, the Let MI Kids Learn campaign will equip a million Michigan kids with more educational options than they've ever had before.
Over the next few months, the campaign will be working in communities across the state collecting the signatures it needs to change the education landscape in Michigan. That's exciting.
You can learn more right now at LetMIKidsLearn.com. You can also RSVP for our national school choice week celebration in January, where you'll have the chance to connect with advocates and families from across the state.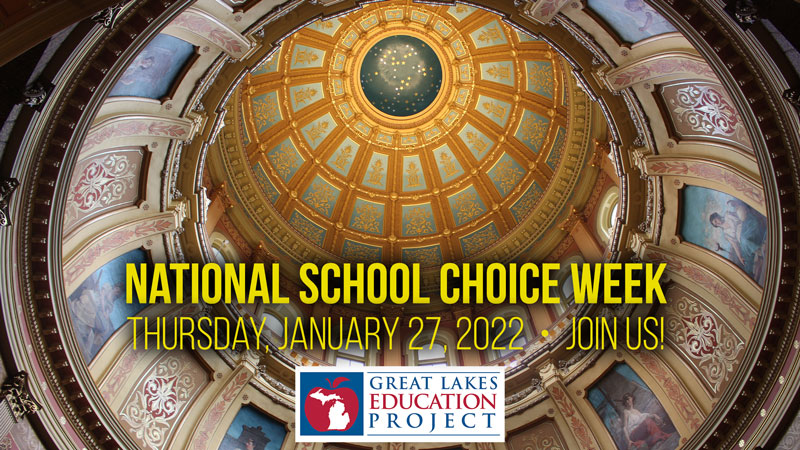 The holidays are here, but vacation will have to wait.
We need your help. This December, school boards across the state of Michigan will continue to hold regular meetings.
Are you able to attend? Your local school board needs to hear from parents like you. Your local district needs parental leadership.
Your presence matters.