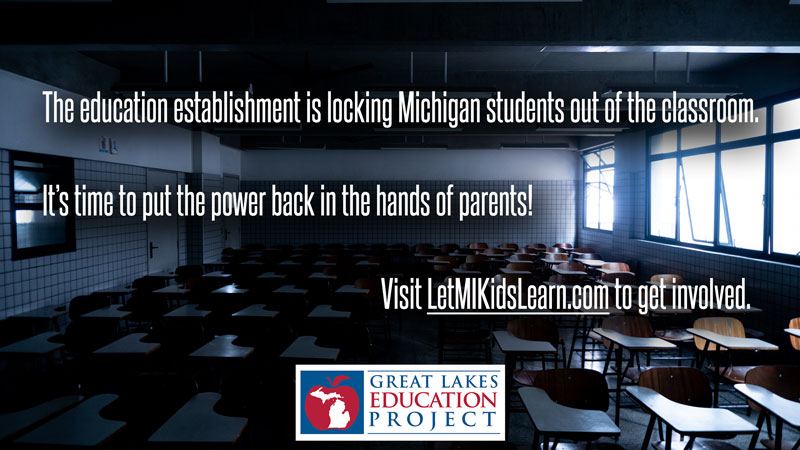 Nearly 100,000 school kids across Michigan were met with locked classrooms and empty buildings this week while their peers headed back to school after the holiday break.
In too many districts, local bureaucrats have simply thrown up their hands and given up. Tragically, influential leaders like Governor Gretchen Whitmer have refused to speak up or speak out. The bureaucrats and union bosses making the calls write her campaign checks, after all.
The Governor and her team seem to be asking one another… 'What's a few more locked school buildings between friends? What's a few more futures? A few more students with special needs? A few more disadvantaged students?'
Gretchen Whitmer might not care, but we do. We know you do, too.
That's why we're calling on school boards, on city councils, on mayors, lawmakers and Governor Whitmer to put their foot down and to demand better from the bureaucrats dismantling the state's public education system a hundred-thousand failed students at a time.


Beth DeShone
Executive Director
Great Lakes Education Project


Advocates for children with special needs filed an emergency lawsuit this week asking a federal court to stop Michigan school districts from locking kids out of the classroom.
The Detroit Free Press has all of the details. The Brain Injury Rights Group is standing up for the educational rights of kids whose education depends on teachers and administrators opening the doors each morning.
It comes amid reports that the students most devastated by this week's anti-student closures are poor and minority students. The establishment has abandoned Michigan's kids. It's time to put the power back in parents' hands, so they can find schools willing to welcome their children to class.
Check out LetMIKidsLearn.com for more details on how you can fight back.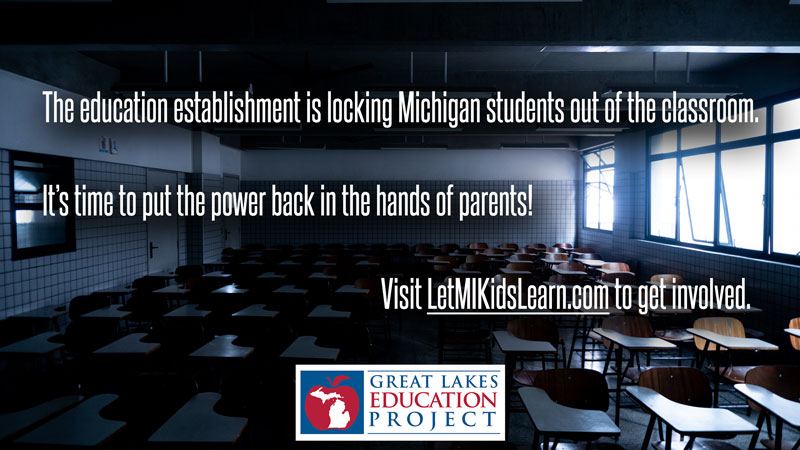 Our annual National School Choice Week event will be held inside the state Capitol and it's a fantastic opportunity for parents, students, teachers and advocates to connect with elected officials, with policymakers, and with one another.

The event will feature presentations from parents, from students, and from teachers.