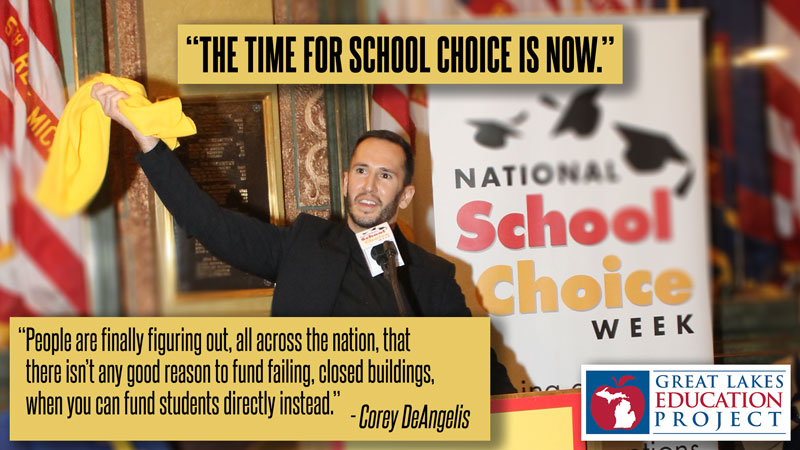 What a week.
Over just the last few days, parents, teachers and students have come together in huge numbers to celebrate National School Choice Week, to demand open classrooms and learning opportunities, and to kick-off a petition campaign that will give parents and their kids a seat at the head of the table when it comes to their education.
Too many public school bureaucrats refuse to change. They won't change no matter how many parents demand it. They won't keep up with the times. They won't stay focused on what's most important – how much kids learn.
Lansing hasn't helped. Governor Gretchen Whitmer has given all the control to her strongest supporters – the teachers' unions – and parents, kids and taxpayers are taking a back seat.
She spent months locking kids out of school. She vetoed reading scholarships, slashing education funding that would have helped those kids catch up. Then she used her veto pen to block up to $500 million in new education funding because it would be up to parents how they used it.
The Let MI Kids Learn proposal would put parents back in charge. It'd create new Student Opportunity Scholarships so kids can get the extra tutoring, transportation, Internet access and other resources they need to succeed inside and outside the classroom.
Petitions are now in circulation and we're thrilled about this dynamic new opportunity to Let MI Kids Learn. 
Parents have found their voice. They're fighting for their kids, and we're honored to fight alongside them.


Beth DeShone
Executive Director
Great Lakes Education Project


Last week hundreds of teachers, students, parents and activists swarmed the state Capital in Lansing to celebrate National School Choice Week and to celebrate the brighter futures, the hope, and the opportunities that can happen when we prioritize students in our schools, not bloated bureaucracies.
They came together to demand better from the public school bureaucracy and the politicians standing between their kids and a better education.
Every child deserves an exceptional education. Now's the time to deliver.
The Let MI Kids Learn petition drive would create Michigan Student Opportunity Accounts parents could use to pay for online classes, summer school programs, textbooks, Internet access, tutoring, transportation, mental health services, skilled training, therapies and more.
It'd do it with new money – money on top of the record investment we're already making in our local public schools.
The bureaucrats hate the idea because it gives parents a say in their kids' education. Now's the time to fight back.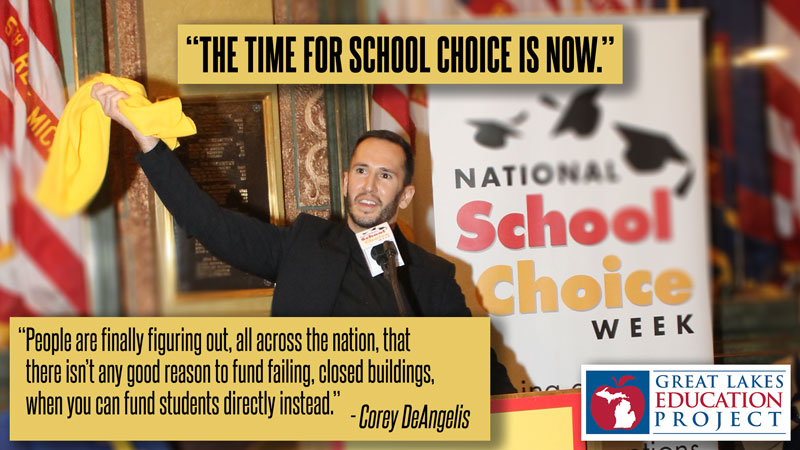 You can learn more about the petition drive to Let MI Kids Learn online at LetMIKidsLearn.com. Sign up today!